Ingenuity Meets Sustainability: How a new web page kick-started Custom Cutlery's brand expansion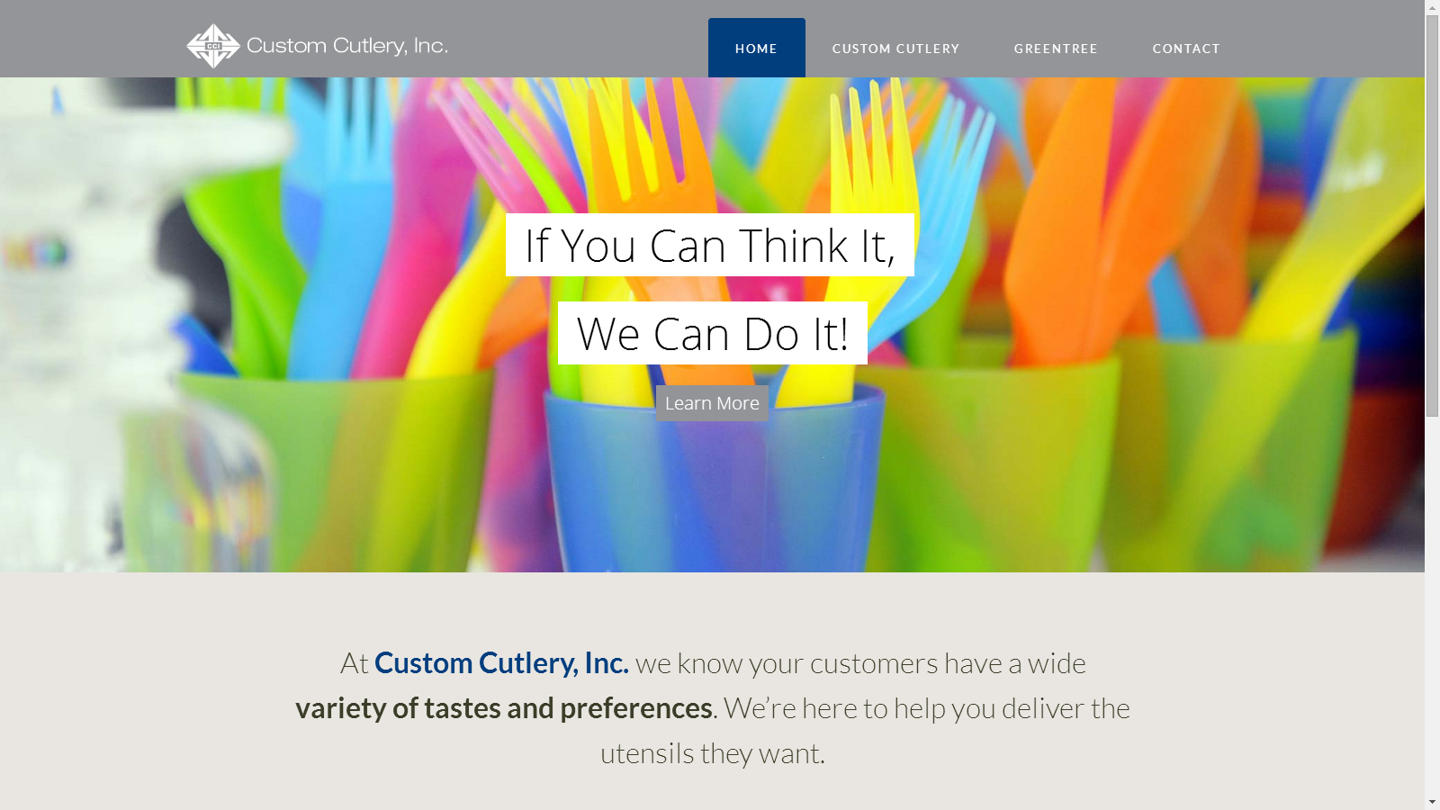 Custom Cutlery, Inc. is known for ingenuity. A young California based startup, they invented and patented a unique hinge/locking mechanism for foldable spoons sold in grocery stores worldwide. Known for their resourcefulness and ability to quickly turn and design custom flatware solutions, Custom Cutlery needed to expand their niche, acquire new clients, and find a dynamic and engaging way to showcase their products. They also needed whatever solution they employ, to be able to grow and change to match the rapid expansion of the company.
The Solution? A new responsive Business Communications Solutions WordPress site that identifies Custom Cutlery's niche, introduces them to a wider audience, while creating engaging emotional connections with their stakeholders.
Features of their new web site include:
Sleek and modern design that is visually attractive and easy for clients to navigate
Showcased Custom Cutlery as "The leader in quick-turn custom utensil production"
Pictures that create an emotional connection with their audience
Promoted the company's commitment to create environmentally friendly products
Challenged visitors with a call to action "You Think It – We Create It"
Easy to manage, edit, grow, and expand with the company
Expanding product offering, acquiring new clients, and conveying their story in a unique and compelling way, enables Custom Cutlery to drive sustainable long term growth. Is your web page providing the same benefits for your company?