Employee Communications
Are your employees committed to the same initiatives you are? Do they know how their job fits in with the success of the company?
Recent research by the International Association of Business Communicators (IABC) and human resource consultant Watson-Wyatt Worldwide confirms that businesses that place a high importance on internal communications enjoy not only higher employee satisfaction, productivity and retention, but increased profits.
Jack Pickard, CEO of FedEx Custom Critical, in an SBN Magazine article stated that the most important aspect of employee motivation is consistent communication.
Overview of Employee Communications
Since 1980, BCSI has been creating strategies to help small and larger organizations communicate mission-critical information to their employees. Read more
While the Fortune 100 Best Companies to Work For represent a diversity of industries and business management styles, they share a common thread – effective communication across all organizational levels. "What leaders of these top companies recognize is that good internal communication is not just a program or an occasional effort… communication is culturally defining so it has to be consistent – a climate of open, two-way communication can shape a company over time by helping employees understand the business and how their actions support it; getting new hires connected to the business quickly, and enhancing a climate of trust, challenge and reward where employees are more apt to take ownership and move the business forward."
Case Studies: Employee Communications
View examples of how BCSI uses effective employee internal communications to benefit our clients' businesses. Read More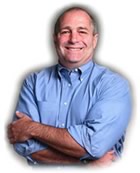 How to Get Started with an Effective Employee Communications program.
Read my 5-part series
Download our 17 pg booklet – "Employee Communications Overview". Click Here
FREE evaluation report
Tell us about your communications initiatives and we'll provide you with a FREE evaluation report. Get started here!