American Diabetes Association
Challenge

The American Diabetes Association is the nation's fourth largest voluntary health organization. The association raises over $150 million annually to find a cure for diabetes and to help those affected by diabetes. In 1996, the association and its 52 local chapters merged into a large national corporation with 800 employees and 10,000 volunteers. After the merger, the association was in desperate need of consistent communications to its members and staff.
Tools
BCSI designed a robust internal communications program that included visible, high-impact communications materials and processes.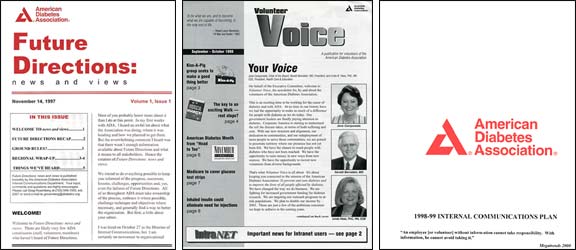 Results
The communication initiatives improved volunteer and employee retention, drove higher fundraising results and ensured timely distribution of mission-critical information.