InfoCision Management Corporation
Challenge

InfoCision, a privately held marketing corporation, has six operating locations, each with two shifts per day. Their challenge was consistent communication to all employees on their rights, responsibilities, expectations, company successes and individual performance.
Tools
BCSI developed a comprehensive employee magazine to serve as the major outbound communication channel to its 2,000 employees. Additionally, BCSI created several inbound vehicles (suggestion box, e-mail box, toll-free anonymous voice mail number) so that employees could ask questions, and submit suggestions and comments. Other tools include weekly updates and email messaging.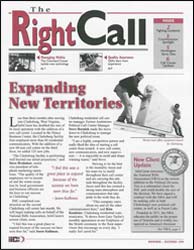 Results
Within six months of instituting this new program, employee retention had increased, more employees understood how their jobs fit into the overall company plan and management had a better understanding of important employee concerns.