Employee Communication Overview
Strong communication with employees can be the difference between being an average place to work or a great workplace. While the Fortune 100 Best Companies to Work For represent a diversity of industries and business management styles, they share a common thread—effective communication across all organizational levels. Many organizations spend a great deal of time and energy developing strategic plans to engage their external audiences, but often overlook a key audience: their employees.
An engaged workforce makes for a more successful organization, which has been confirmed through research by the International Association of Business Communicators (IABC) and renowned human resource consultant Towers Watson. Businesses that place a high importance on internal communications realize higher employee satisfaction, productivity and retention, as well as increased profits. That's why it's so important to communicate strategically with employees.
30+ Years of Experience
Since 1980, BCSI and our principals have created strategies and used a variety of tools to help small and large organizations communicate important information to their employees. These tools include:
Email
Intranet sites
Newsletters
Publications
Social media
Town hall meetings
Video
Workplace communication (posters, interactive screens, etc.)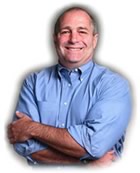 How to Get Started with an Effective Employee Communications Program
Read our five-part series and download our 17-page booklet, Employee Communications Overview, by CLICKING HERE.
 FREE Evaluation Report
Tell us about your organization's communications initiatives and we'll provide you with a FREE evaluation report. Get started here!