Sherwin-Williams Company
Challenge

Sherwin-Williams Midwest Division has more than 5,000 employees in 12 states. Most of these employees did not have access to company email so reaching them with consistent messages about company successes was difficult. The division was leading the company in sales, mostly as a result of individual and team efforts. The division marketing director wanted to demonstrate and recognize the types of behaviors that would continue to drive sales.
Tools
BCSI created a quarterly employee newsletter that focused on successful ideas, programs and individual efforts that could be shared throughout the division.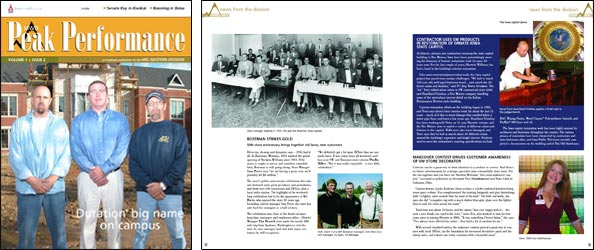 Results
Employees at all levels were more vested in the company's success and more willing to share ideas.