PolymerOhio, Business Communication Solutions Sign Marketing Agreement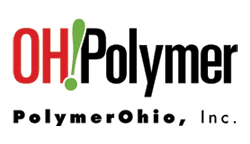 PolymerOhio, an Ohio Edison Technology Center focused on enhancing the Ohio polymer industry's global competitiveness and growth, and Business Communications Solutions (BCSI), a leading Solon, Ohio-based marketing and communications firm, today signed a marketing agreement, which will provide growth and sales support to the more than 2,600 polymer manufacturers throughout the state. Using BCSI as a partner provider, Polymer Ohio will now offer communications programs and activities that will help polymer manufacturers:
Increase visibility and awareness
Educate market decision-makers
Encourage a buying decision
Engage and empower employees
Maintain customer loyalty
"This strategic partnership provides a double win for our constituent companies," said PolymerOhio chief executive officer Wayne Earley. "BCSI is based in Ohio; they've worked extensively in the manufacturing sector and they know local business challenges and opportunities. They also bring tremendous knowledge of the global polymers industry, from manufacturing to marketing. By partnering with a communications firm that knows Ohio and knows the polymers industry, we're confident that our constituent companies can improve sales and expand their reach.
BCSI president Greg Rosenberg agreed, noting "Polymer manufacturers and advanced material companies comprise the largest single segment of Ohio's critical manufacturing base. Nearly nine out of every 10 of these companies are small businesses with fewer than 100 employees, so the resources they can dedicate to marketing and expansion are very limited. Through our partnership with PolymerOhio, I look forward to helping these companies engage more customers and consumers and bring a larger share of the increasing global polymers market back to Ohio."
About Polymer Ohio
PolymerOhio is an Ohio Edison Technology Center focused on enhancing Ohio polymer industry global competitiveness and growth. We do this by providing a broad range of value-added programs and services. PolymerOhio experts have a deep understanding of polymer materials and processes and the products derived from these materials. PolymerOhio can help! Ohio polymer companies include the entire value chain of production from design, materials and equipment through toolmakers and processors to OEMs. Resources available include the academic institutions, economic development resources and service providers that enable your company to continually improve and grow. We are supported by member dues and by the Ohio Department of Development. For more information call 614- 776-5720 or visit www.polymerohio.org.
The polymer industry is Ohio's leading manufacturing segment, with more than 2,600 companies that employ over 130,000 to support all aspects of polymer production including manufacturing, R&D and supply chain management.  The Polymers and Advanced Materials Industry in Ohio encompasses companies that offer products and services in the fields of polymer, plastic, rubber, paint, sealant, adhesive, ink and advanced materials.