You Suck. Three proven ways to rebrand your image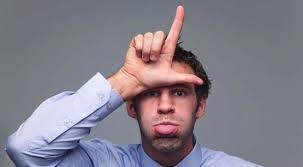 You've been suspecting it for a long time. Sales are soft. Your customers avoid you at networking events. Your social media posts get zero clicks. Your brand just doesn't have the sizzle it used to. What do you do when you finally realize that things have to change or ELSE?
Consider using these three steps as a starting point to outline your rebranding campaign:
#1 – Revaluate Your Brand
Start by picturing your ideal customer. What is their pain that your product resolves? What concerns do they have? What information is important to that customer, what do they REALLY care about?
Next, ask yourself "what am I best in the world at" what can you or your company do better than anyone else? Now looking at your brand, what is unique and remarkable about your company that resolves your ideal customer's pain and problems?
When you answer those questions, you are at the beginning of writing and building a REMARKABLE branding and marketing campaign. Its hard work, you're going to have look at everything – from the way you communicate your brand and messages, to the way your sales teams manage and interact with clients. But in the end, you'll have the written communication pieces you'll need to take you from mundane to memorable.
#2 – Build a New Web Page
The center of your new REMARKABLE campaign is your web site. It should be 100% focused on your client's point of view, not what you think may be pretty or informative – but pains that are relevant to your customers. Include vibrant images, clickable links, and blogs that incorporate social media posts, promotions, and calls to action.
Make sure to create a web page that you or a member of your team can easily edit (I use WordPress for my own web page www.bcsipr.com) and don't be afraid to start small and continually improve the content.
#3 – Adopt a Charity
Now that you've got something REMARKABLE to share, find a news worthy way to tell the world about it. Look for a charity that has a mission which aligns with your own company's culture and audience. Create a co-marketing campaign with the charity that includes exposure to their following at live events and on social media. Create press releases to tell your story. Before you know it, you'll be helping a worthy cause accomplish their mission, while engaging with a new audience of potential clients. Find other ways to get out at networking events, community gatherings, or host your own customer conference to re-launch your brand image to your audience.
About BCSI
Business Communication Solutions, Inc. (BCSI) is a full-service strategic communication and marketing firm that does one thing: make your customers, prospects and employees see why your business is special. Our services include marketing strategy, public relations, employee communications, event and trade show management, advertising, web development, design, search engine marketing and social media management.
For more information, visit www.bcsipr.com